Our Rides
We are very fortunate, at Bentley, in that we can ride out of the stables directly into lovely woodland with no roadwork. In these days of increasing traffic this is obviously great for kids and novice riders—in fact, for everybody. Ride outs can be booked anytime, although maybe not in drastic weather! Regular rides for capable riders (walk/trot/canter) are ……. Tuesdays – 11.30 and 2.00 Wednesdays – 10.15 and 2.00 Thursdays – 10.15 Fridays – 11.30 and 2.00 Sunday – 9.00, 10.15, 12.00 (Walk and trot only) and 2.00.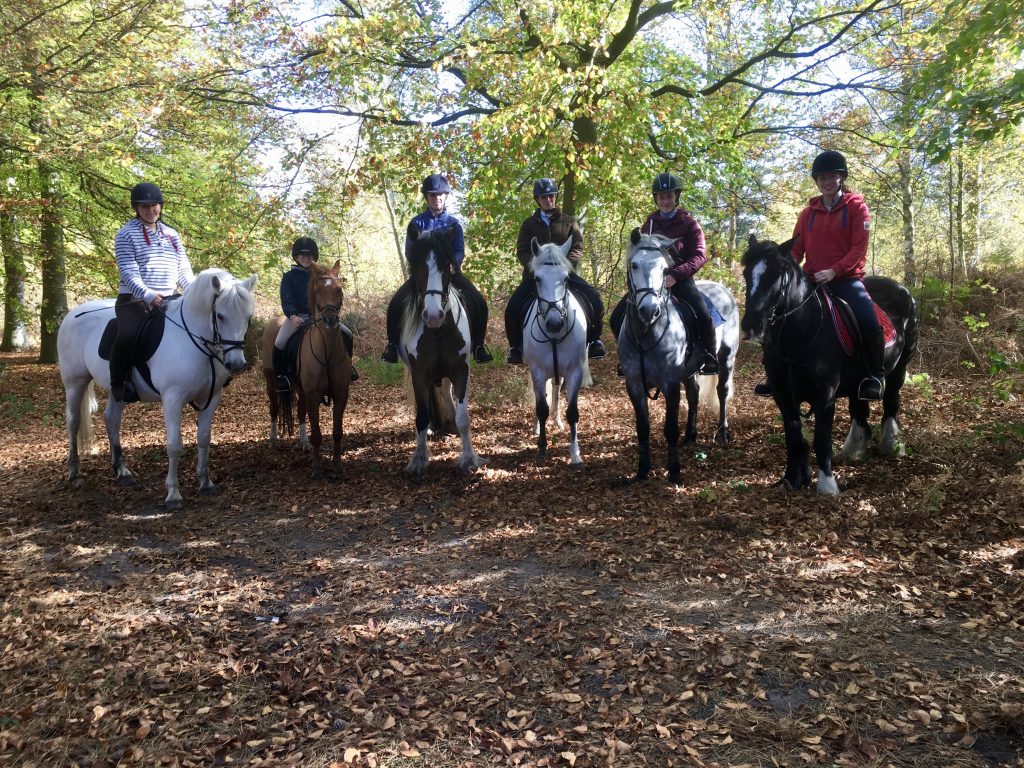 Beautiful woodland
It's a beautiful wood, with varied scenery, interesting tracks and plenty to see—squirrels, rabbits and deer. The bluebells are splendid in the spring.
It is impossible to overstate the advantage of not needing to go onto the roads which become more unsafe every year.
Graded rides
Like our lessons, all rides are graded according to the ability of the people involved. We have active rides for our regular clients and 'walk and trot' rides for the less experienced. In the warm weather holiday makers and families with no experience whatsoever can enjoy riding through the woods escorted by our staff on foot. Something for everyone.