Our Lessons
At Bentley, we have some very positive advantages to enable people to enjoy their riding in comfort and safety: principally, the indoor arena and the lovely woodland rides immediately adjoining the riding school.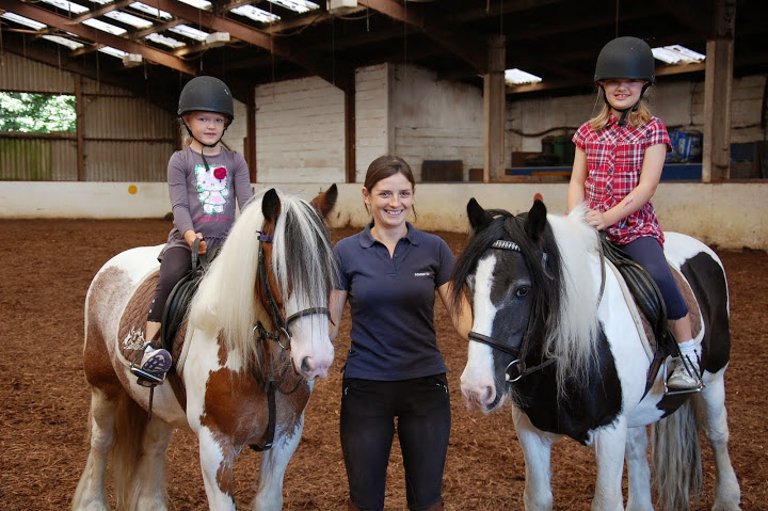 Price list
1-Hour Group Lesson/Ride in the woods: £30
Half Hour Private Lesson/Private Ride: £45 (only available Tuesday- Friday in term time)
1 Hour Private Hack – £55
1-Hour Semi-Private Lesson/Ride: £45 each rider (only available Tuesday-Friday in terms time)
Morning Pony Club – £40
Afternoon Pony Club – £40
Sunday Morning Pony Club – £45
Weekday Tiny Tots – £20
Weekend Tiny Tots – £25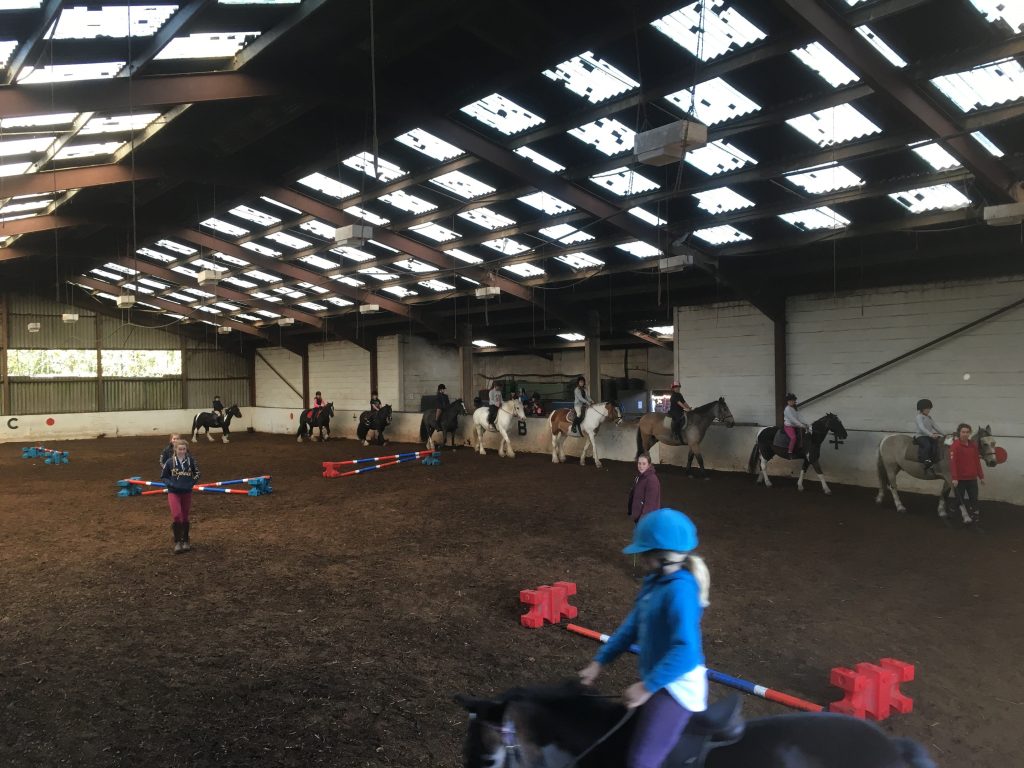 Indoor arena
We have a lot of wet weather in this country and it's not much fun learning to ride on an outside school in the wind and rain. Our large, purpose built and well lit arena makes us independent of the weather and enables people to ride at all times, including the dark winter afternoons and evenings. Young children are usually accompanied and there is a gallery in the school where friends and parents can sit and watch the lessons.
Lesson Times
The indoor arena and the adjacent woodland riding are complementary to each other and a great help in making the riding experience at Bentley as enjoyable as possible.
To further this, we cater for as many different levels of abilities as possible and we pride ourselves on correct allocation of horse and rider.
Giving us a call to book would be the ideal way to get to know what we have to offer and what lesson would suit you best to maximize your learning and enjoyment!